The Chevrolet Equinox vs The Ford Escape: Safety and Efficiency for the Ellicott City Family
These days, the average SUV has the reputation of being either gas-guzzling, heavyweight or simply too impractical all around. However, we here at Koons White Marsh Chevrolet, we have a mid-sized SUV that disproves all of that and represents much of what a mid-sized SUV should be: the 2018 Chevrolet Equinox. Lightweight, efficient, and affordable, the Chevy Equinox has everything the average family needs from here in White Marsh to out in Bel Air! Let's take a look at all that the Chevy Equinox has to offer by comparing it to another formidable challenger of its class in mid-sized SUVs: the 2018 Ford Escape.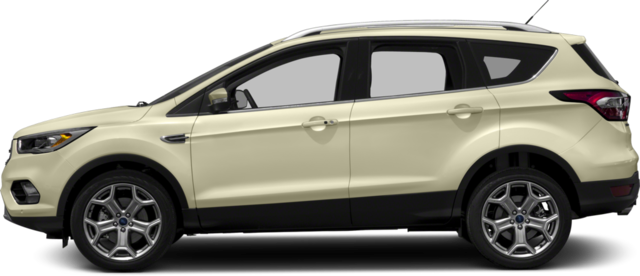 2018 Chevrolet Equinox vs Ford Escape
In terms of fuel efficiency, the Chevy Equinox has a bit more to offer as it gains an EPA-estimated 26 miles to the gallon in the city and 32 miles per gallon on the highway. By contrast, the Ford Escape gains an EPA-estimated 23 miles per gallon in the city and 30 miles per gallon on the highway, making the Equinox the optimal choice for travelling to see family in Baltimore.
The Chevy Equinox is considerably more lightweight than the Ford Escape which aids fuel efficiency in the long run. The Equinox weighs in at about 3,274 pounds whereas the Escape weighs in at 3,542 pounds with its base engine and front-wheel drive line.
The safety and durability of the Chevrolet Equinox have received much higher accolades by the Insurance Institute for Highway Safety (IIHS) who gave the Equinox a "Superior" rating in front crash prevention and "Good" ratings in crashworthiness, both in the front driver's side and passenger's side. The Ford Escape, by contrast, received a "Basic" rating in front crash prevention as well as an "Acceptable" rating in front driver's side crashworthiness and a "Poor" rating in the passenger's side.
The Chevy Equinox has a bit more interior passenger volume to offer with almost 100 cubic feet, which is much more spacious than you'd expect a small SUV to be Whereas the Ford Escape has about 98 cubic feet of passenger volume, which is closer to the volume of a sedan.
All trims of the Equinox come standard with aluminum alloy wheels whereas the base trim of the Ford Escape come standard with much heavier steel wheels. Alloy wheels must be upgraded with a higher trim on the Ford Escape.
Find Yours Today!
The Chevy Equinox definitely changes people's expectations of what an SUV can and should be, from its engine right down to its wheels. Come see more for yourself today and test drive the all-new Chevrolet Equinox right here at Koons White Marsh Chevrolet! We're located right here at 10207 Philadelphia Road in White Mash, MD, just 12 minutes away from Parkville. See you soon!