Koons Concierge
We Do It All For You.
The simplest, most convenient way to buy, sell and service your vehicle.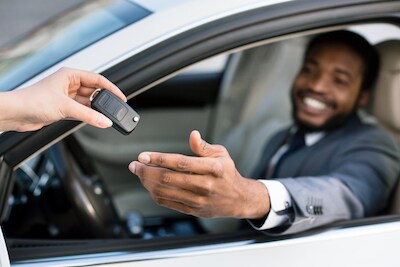 Buy
Choose from the largest inventory
Browse lease or finance payments
Get a real trade-in valuation
Securely upload important documents
Schedule at-home delivery
View Inventory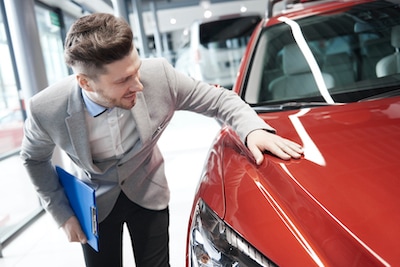 Sell or Trade
Browse lease & finance payments
Get a real trade-in valuation
Immediate payment options available
Securely upload important documents
Schedule pick-up & delivery
Start Now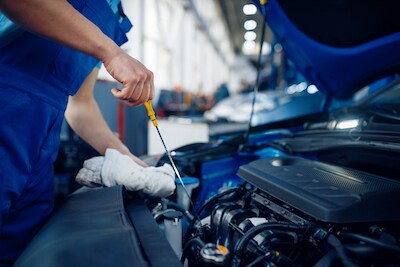 Service
Schedule service online
Maintenance by certified technicians
Sign up for text updates
Complimentary pick-up & delivery
Pay for service by text message
Schedule Service

What Our Recent Customers Say
Loading...
Published reviews may not represent all experiences of a given dealer based on the dealer's configuration. For more information, please contact the dealer. Reviews that contain content that is untrue, illegal, obscene, threatening or a violation of any third party's right, or contains software viruses, solicitations, political campaigns, or any form of "spam" may be removed.
There's nothing more important than the free time you can spend doing things you love with the people you love. When you can take important tasks that you need to do and make them quicker and easier, you get a great feeling. That's why we developed Koons Concierge to make all your important car buying, selling and maintenance tasks as simple and convenient as possible.
What Is Koons Concierge?
Simply put, Koons Concierge is the best way to complete a variety of important tasks for your car. It provides you with full-service treatment, including pickup and delivery if needed, in order to be as convenient as possible within your schedule. With Koons Concierge, you can handle all your automotive buying, selling, and maintenance needs from your phone or computer without even heading out the door.
Buying with Koons Concierge
There's no better way to purchase your next new or used vehicle than with Koons Concierge. The full-service process makes every step as easy as possible, helping you find a vehicle you love, at a price you love, with a process that has you wondering how you ever shopped another way in the past. If you're interested in shopping for your next vehicle with Koons Concierge, here's all you need to do to find the car, truck, or SUV you've been looking for:
Shop Our Inventory: Koons White Marsh Chevrolet has the best inventory around White Marsh, Maryland. Koons Concierge lets you browse our expansive inventory in order to find the car, truck, or SUV that's just right for your needs and budget.
Calculate Your Payments: Knowing how much a financing agreement will cost is an important part of shopping responsibly for a new or used car. By allowing you to see your lease or financing agreement payments, Koons Concierge helps you make a responsible decision when shopping for your next vehicle.
Value Your Trade-In: If you currently own a vehicle that you want to trade it in, you can do so easily through the Koons Concierge service. We'll show you how much your vehicle is worth at our unmatched trade-in prices, and you can apply your trade-in value directly to your purchase to lower your financing costs.
Choose Your Protection: Vehicle protection plans provide you with peace of mind and added financial security for your vehicle. Koons Concierge lets you examine your potential protection plans to choose the option that's best for your needs.
Upload Your Information Securely: The Koons Concierge service provides secure uploads to protect all your important information when making a purchase. 
Pick Up Your Car or Have it Delivered: Once you've completed your purchase, all that's left is to pick it up or schedule a convenient delivery to your door.
Selling with Koons Concierge
Buying isn't the only way Koons Concierge can make your life easier when it comes to your car, truck, or SUV. If you're looking to sell your vehicle, Koons Concierge makes it easy to get an estimate, get it checked out, and sell your vehicle at prices that cannot be beat. Here's how Koons Concierge makes selling or trading in your vehicle as easy as possible:
Get Your True Cash Offer Value: Koons Concierge makes it easy to sell your vehicle online. Just fill in the True Cash Offer form with information such as your make, model, trim, and condition information, and you'll receive a True Cash Offer for your car, truck, or SUV.
Schedule a Pickup or Bring Your Vehicle In: If you like the price on offer, you can schedule a pickup or bring your vehicle to the dealership yourself, whichever option is more convenient for you.
Confirm Its Condition: Our staff of Automotive Experts will examine your vehicle in order to confirm its condition and validate your True Cash offer.
Receive Cash or Apply It to a Purchase: Once we've validated your True Cash Offer, it's up to you how you receive your payment. If you're not shopping for a new vehicle, we'll pay you cash for your used vehicle. If you're looking to trade in, we can apply your True Cash value directly to your next purchase, enabling you to reduce the cost of a new or used vehicle from Koons White Marsh Chevrolet.
Service with Koons Concierge
If you need repairs or scheduled maintenance on your vehicle, Koons Concierge is the easiest way to schedule and receive the work your vehicle needs. Here's how the full-service treatment of Koons Concierge makes it easy and convenient to get work done on your vehicle:
Schedule an Appointment: There's no easier way to schedule a service appointment for your vehicle than with Koons Concierge's online option. Using our convenient service, you simply let us know what kind of appointment you need, pick a time slot that works for you, and you're good to go.
Order a Complimentary Pickup if Needed: One of the best perks of using Koons Concierge for your next automotive servicing is the ability to order a complimentary pickup of your vehicle. Whether the repairs your car, truck, or SUV need mean that it can't be driven, or you're unable to fit dropping it off into your schedule, it's no problem with a complimentary pickup.
Pay Through Convenient Options: Koons Concierge doesn't just make it convenient to get your car checked out - it makes payment simple too. You can choose from one of our convenient options, including payment by text, to make paying for your service as simple as receiving it.
Pick Your Car Up or Have it Delivered: Once our team of trained service professionals have finished working on your vehicle, you can come pick it up yourself or once again take advantage of the full service care of Koons Concierge by scheduling a drop-off at a convenient time, saving you a trip to the service center with a friend or family member.
Learn More About Koons Concierge from Koons White Marsh Chevrolet
If you have questions about Koons Concierge, the staff at Koons White Marsh Chevrolet are happy to help. Come out to see us, give us a call, or contact us through our online form, and we'll answer any questions you might have. We look forward to hearing from you!
Pick out the car of your dreams!
Choose from one of the thousands of new and used cars available in our inventory!  Every car comes with our incredible WOW Pricing.
View Inventory
Calculate Your Payments
See a real lease or finance payments online, backed by our incredible lending partners.
View Inventory
Get a Real Trade-In Value
See a real trade-in value for your current vehicle online! Not only will we give you the most for your trade, we will even pick it up!
View Inventory
Select Vehicle Protection Plans
Learn about and select coverage's to protect your new vehicle, right from your couch!
View Inventory
Securely Upload Paperwork
Use our Secure Portal to submit necessary documents and sign all deal paperwork.
View Inventory
Schedule In-Store or At Home Delivery
That's it. Really! You choose between contactless curb-side pickup and at-home delivery
View Inventory
Get in Touch
Contact Our Sales Department

:

(410) 994-7560
Monday

10:00 am - 9:00 pm

Tuesday

10:00 am - 9:00 pm

Wednesday

10:00 am - 9:00 pm

Thursday

10:00 am - 9:00 pm

Friday

10:00 am - 9:00 pm

Saturday

9:00 am - 8:00 pm

Sunday

Closed