Battery Service in Baltimore, MD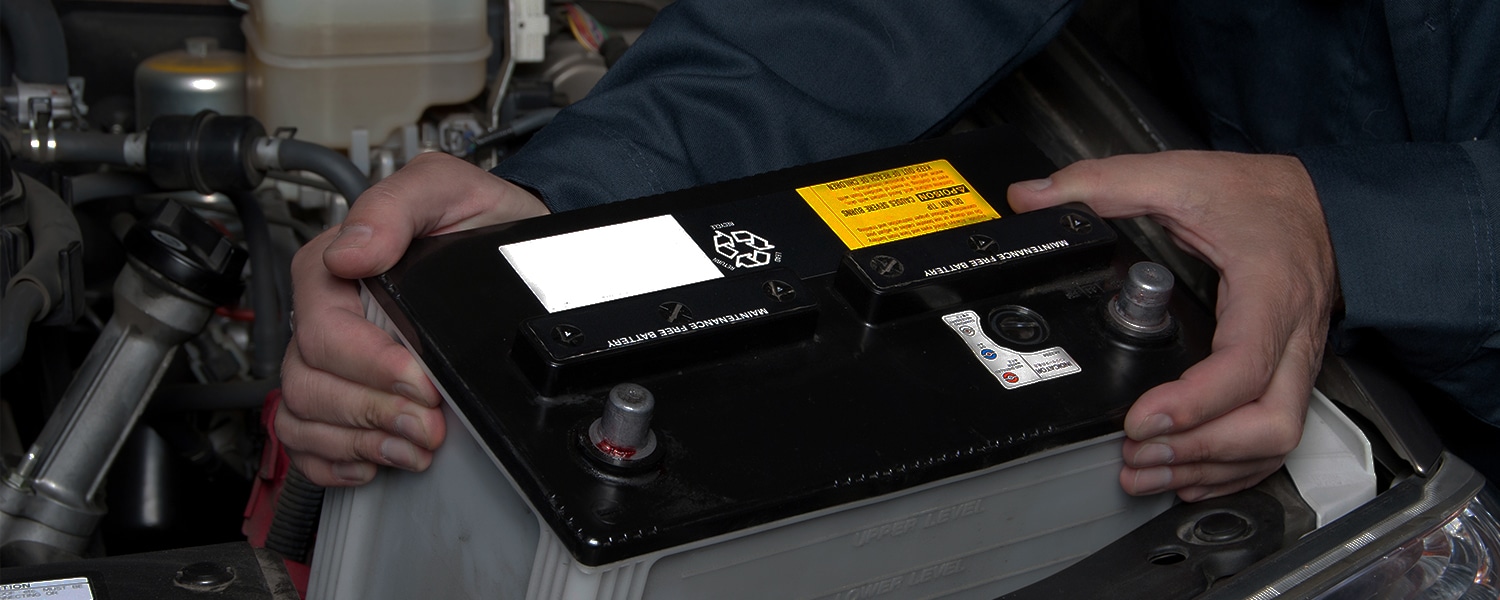 Auto Battery Service at
Koons White Marsh Chevrolet
Don't wait for your battery to run out! Help ensure that your auto battery is prepared for miles to come, schedule an auto battery service appointment at Koons White Marsh Chevrolet! Our service team is prepared to help drivers from Baltimore to White Marsh with a host of service needs beyond auto battery replacement! Schedule a service appointment at Koons White Marsh Chevrolet!
Battery Services and Installation Near Baltimore
At our service center, we perform battery inspections during routine maintenance appointments on a daily basis. A quick inspection can tell us a significant amount about the health of your battery, including whether fluid is leaking from your battery and whether its contacts need cleaning. If your battery is more than a year or 2 old, we can perform regular battery tests to determine how well it retains its charge. Over time, car batteries lose their charge more rapidly, which is a sign you may need to replace yours.
When you need a new battery installed, we can get the job done in no time. The first step in the process is to remove your old car battery and safely dispose of it. We'll then carefully install your new battery so it's securely in position. We rely on our parts team to supply high-quality batteries, including various makes to suit your car, crossover, or truck. If you need advice about which battery to opt for, one of our expert mechanics can help explain their various differences.
When Does Your Battery Need Changing?
All car batteries wear out and will require replacing at some point. If you pay attention to the common signs of a dying battery, you'll be able to get a new one before your battery gives out completely. That will save you the trouble of trying to jump-start your Equinox or Silverado at the side of the road to get up and running.
One of the most obvious signs of a weak battery to watch out for is a delay in your engine turning over. If you notice that your Malibu or Traverse has started taking a few seconds longer to get going after you turn the key or hit the start button, it's time to have someone look at your battery. The delay is most likely due to your battery struggling to produce enough power to get your engine going.
Another indication of poor battery performance is that your electric windows close and open very slowly. You may also notice your headlights getting dim while your car is idling. These problems result from inadequate energy flowing from the battery, which is responsible for powering your vehicle's electronics.
You can also predict when you'll need to replace your battery by noting its age. A typical lifespan for a car battery is between four and five years. However, various factors can shorten this estimate, including your local climate and driving habits. If you take a significant amount of short trips, your battery won't have the time to fully recharge, which can result in performance issues.
Extremely hot or cold temperatures also cause batteries to wear out more quickly. For this reason, it's wise to start paying closer attention to your battery's condition when it's between 2 and 3 years old.
How Should You Choose a Replacement Battery?
There are two main factors to consider when choosing a new battery: its group size and cold cranking amps (CCA). The group size tells you the height, length, and width of the battery, while CCA is a measure of the battery's performance.
It's important to choose a battery with a CCA that matches or exceeds the recommended CCA in your owner's manual. The battery's group size will need to match one of the sizes that your vehicle can accommodate. Typically, your pickup or SUV will be able to use more than one group size.
Another issue you may want to consider is your battery's reserve capacity. This is a measure of how long your battery can continue operating if your alternator fails. Batteries with a higher reserve capacity will be more effective at storing energy for your car to draw on.
If you can't find your owner's manual, the team at Koons White Marsh Chevrolet can help you choose an appropriate battery. We have extensive experience helping drivers find the right battery for their Chevy sedan, truck, or SUV.
Why Should You Rely on Koons White Marsh Chevrolet for Your Battery Service Needs?
Drivers in Baltimore and the surrounding area visit our service center for their battery maintenance needs because they know they can rely on our professional and friendly staff. In addition to installing your new battery, we can perform other important maintenance tasks, such as oil changes, fluid top-ups, and tire rotations.
We also replace other parts when they wear out, such as brake pads, oil filters, and air filters. While you're in for your car maintenance services, we'll perform a multi-point inspection to identify any other problems with your vehicle that may require repairing.
You can depend on our well-stocked parts department for a new battery or any other component you require. Using our online parts order form, you can specify what you need for your auto repairs, and we'll get everything ready for you. On top of routine maintenance, we offer a wide range of Chevy accessories to allow you to customize your pickup or crossover. All our parts are made to the high standards you'd expect from Chevy and can provide you with impressive performance well into the future.
We hope we've answered all your questions about battery maintenance. If you have a problem with your battery or you'd like to know more about any of our services, feel free to contact our Chevy service center. Here at Koons White Marsh Chevrolet, our professional auto experts are dedicated to helping you take care of your car's maintenance requirements. Whether you decide to reserve your appointment in advance or drop by our service center, we'll do our best to get you back on the road in no time.