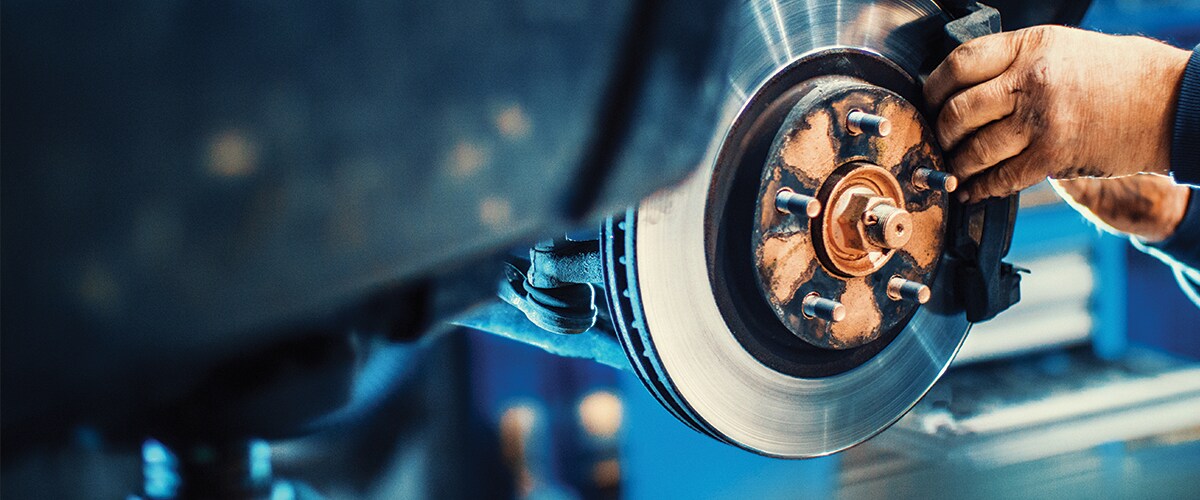 Brake Service
Koons White Marsh Chevrolet
Ensure that you're stopping with confidence, schedule a brake service appointment at Koons White Marsh Chevrolet. Our team of seasoned professionals is ready to assist drivers from Ellicott City to Towson with nearly all your brake repair needs! From brake pad replacement to rotor and caliper repair, drivers can count on the Koons White Marsh Chevrolet service team.
Brake Maintenance Bel Air, MD
Wondering how to tell when your brakes are on their way out? Fear not, there are a several helpful signs that drivers can look for to help determine overall brake condition. Drivers currently experiencing a grinding or screeching noise when hitting the brake pedal likely have a brake pad problem. By problem, we mean your brake pads are likely completely worn-out. The grinding or screeching noise is a result of your calipers and rotors coming into contact where your brake pads should be. This metal-on-metal contact can lead to a host of maintenance problems if left unaddressed. Prior to the wearing out of your brake pads, White Marsh drivers can look squishy brakes as a telltale brake maintenance sign. If your brake pedals feel rather squishy (spongy), it's likely a sign that your brake pads are nearing their end. Don't wait for the grinding or screeching, schedule a brake service appointment at Koons White Marsh Chevrolet!
Brake Shop near Ellicott City
Have a few lingering questions you'd like to get answered before scheduling an appointment? Feel free to reach out to our service team by calling or stopping by our dealership! Our team is excited to assist drivers from Towson to Baltimore (and beyond!) with an array of service needs! Schedule a service appointment at Koons White Marsh Chevrolet today!